SERVPRO Says--Call Us Fast for Water Loss Mitigation in Colorado Springs
2/21/2020 (Permalink)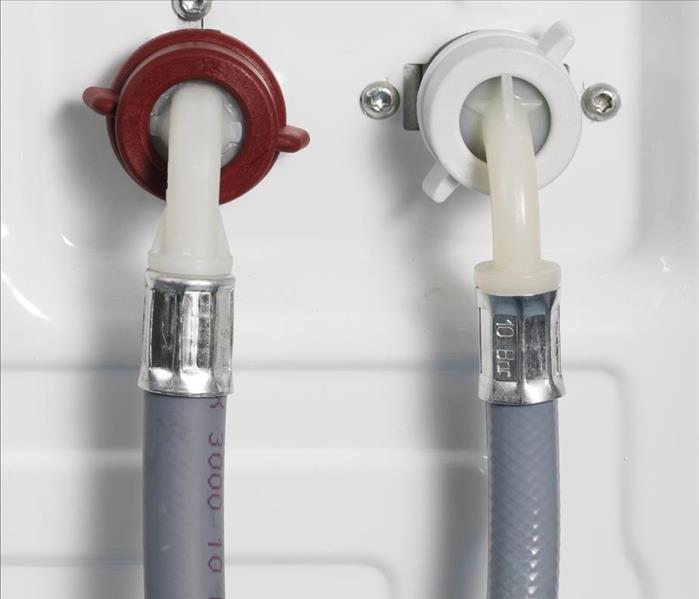 A Loose Water Line Connection on Your Colorado Springs Washing Machine Can Cause a Water Loss--Call SERVPRO
Water Damage in Your Colorado Springs Home
There is no question that Colorado Springs is a great place to build a family and to build a life. You can live, work, and play right here in this great Colorado city. However, one of the most significant disruptions would be incurring water damage, and it can come from some surprising places.

This is a disruption to your life that you cannot put off. The water damage to your Colorado Springs property could occur from the most innocuous of sources, including from the drain lines of your usually trustworthy washing machine. Nine times out of ten, your laundry equipment will operate just fine. However, all it takes is one broken line, and then not only is your laundry room totally drenched, but the water often intrudes directly on the tiled floor of your utility closet and then flow down your finely-carpeted hallway.

What to do?
The first step is to call SERVPRO right away.
Our team is dedicated to helping you get your life back after any water catastrophe. Naturally, you might think that we only operate within the confines of just major floods, but that isn't true. Yes, we are very comfortable with plumbing mishaps such as yours, simply because this issue is much more common than you would think. Consider some of the following characteristics of our team:

Many team members have invaluable training and accreditations from the Institute of Inspection, Cleaning and Restoration Certification (IICRC.) Many our SERVPRO technicians have completed training classes such as the Certificate in Applied Structural Drying (ASD), which can be beneficial for homeowners who need a steady hand. Moreover, if your water loss has developed mold or mildew, your restoration project may need the guidance of our Applied Microbial Remediation (AMRT) project manager or crew chief. We take this job every bit as seriously as those Air Force pilots taking off from Peterson Air Force Base!

We have advanced water removal equipment.
Our water removal equipment is top-notch and includes industrial wet/dry vacuums for quick water removal, moisture detectors to determine the level of water saturation, and even an infrared camera to aid us in finding water "hiding" behind drywall.

Call Us Today
If you are facing a water emergency or a small spill, contact SERVPRO of South Colorado Springs at (719) 574-2789. We can help you get your life back.